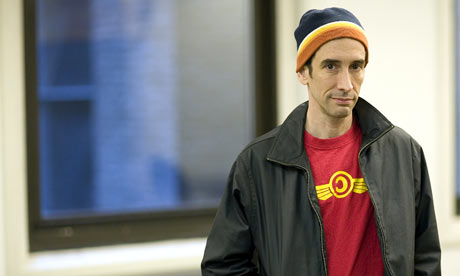 Two years ago Douglas Rushkoff had an unpleasant encounter outside his Brooklyn home. Taking out the rubbish on Christmas Eve, he was mugged – held at knife-point by an assailant who took his money, his phone and his bank cards. Shaken, he went back indoors and sent an email to his local residents' group to warn them about what had happened.
"I got two emails back within the hour," he says. "Not from people asking if I was OK, but complaining that I'd posted the exact spot where the mugging had taken place – because it might adversely affect their property values."
That, he says, was more shocking than being mugged. He was spurred into action.
Read the full fascinating interview in the Guardian and find out what inspired Douglas Rushkoff's latest book Life Inc.